3. Halberstadt mastoid obliteration live surgery
Course dates: See event calendar
AMEOS Klinikum Halberstadt
Halberstadt, Germany
We warmly welcome you to join us as we gather in Halberstadt, Germany for the live surgery course Halberstadt mastoid obliteration live surgery.
Course language: German and English.
Read more about the use of Bonalive® granules CMF in mastoid reconstruction surgery here.
Course level

This course is intended for professionals in the field of otology. The course will give you the unique opportunity to gain more insight into the Bonalive® granules technology and its position in your patients' surgical treatment plan.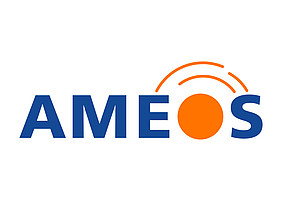 Together with the AMEOS Klinikum Halberstadt team Dr. Jörg Langer, Dr. Wolfram Pethe, Dr. Jana Hädicke and invited guest speaker, we will watch a live streamed operation and discuss mastoid cavity surgery and obliteration.
Day 1
Day 2
Morning
Welcome, introduction
Why obliterate the mastoid cavity? Short introduction.
Live surgery 1: Cholesteatoma surgery with mastoid obliteration
Guest lecture
Break and lunch
Afternoon
Live surgery 2: Implantation of an active middle ear system (Vibrant Soundbridge)
in chronic otitis media after obliteration of a mastoid
Cochlear implantation and VSB with and after Canal Wall down surgery in cases of chronic otitis
Practical workshop demonstrating the obliteration and handling of S53P4 bioactive glass
granules with mastoid demo models
Closing remarks, farewell
Included in the course
Dinner the evening before (pre-registration required)
Lunch during the course day
Course participation and material
Certificate
Registration
Early registration:
€ 200 (incl. VAT)
Late registration:
1 month before the course
€ 300 (incl. VAT)
Max. amount of participants
15 medical experts