International Distribution – Channel Manager (EMEA)
Turku, Finland

Commercial team
We offer you an opportunity to be part of our mission to change the world with our superior solutions. A chance to live up to our commercial promise to become the sector's leading distributor support organization. Join us in providing novel, antibiotic-free solutions to an escalating global challenge of antimicrobial resistance.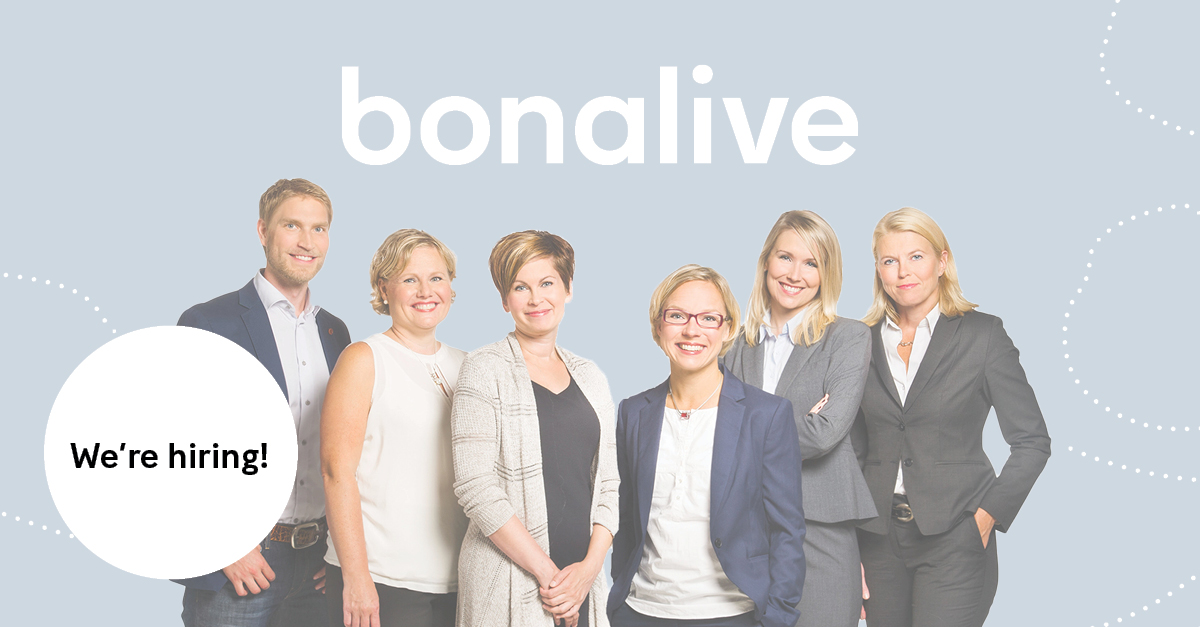 You will have the opportunity to work within a global medical device brand to build and drive innovative commercial strategies for creating long-term customer relationships across the EMEA region. You will work together with our distributors to create and deliver the means by which our customers  will achieve success.  The role calls for a genuine desire to work for the good of people and for an improved world.
Your main tasks and responsibilities will be to:
• Develop and maintain trusted relationships with our distributors
• Co-develop commercial plans to reach defined commercial targets
• Own and drive the commercial activities to support our business partners
• Continuously collect data and insights from the field in order to make data driven decisions
• Identify meaningful opportunities for the business
• Align and mobilize the powerful internal resources to realize the most meaningful opportunities
• Take a leading role in guiding internal processes for conducting a healthy business (sales FC, marketing plan etc.)
• Achieve company sales targets by supporting our partners in their growth ambitions
• Work to execute short, mid, and long term plans that are mutually agreed with our distributors
• Work with distributor's customers and healthcare professionals to ensure customer loyalty and advocacy
• Report quarterly on insights, learnings, and course corrections on collaborative business plans with our distributors
• Be an advocate and steward of the Bonalive Brand, it's solutions, and the value it can provide to patients, surgeons, hospitals and the larger healthcare ecosystem
• Provide direct information on client needs to the brand , design and marketing  department to improve product promotion activities
We expect you to have:
• In-depth knowledge of best practices in the medical industry
• Experience from the orthopedics, trauma or spine industry
"Pathological curiousity" across our indication areas and solutions
• Proven track record in setting up and maintaining healthy, sustainable business relationships
• Excellent communication, collaboration, people skills and empathy for surgeon's and their patients
• Ability to sell value over price
• Entreprenerial mindset to allocate resources where ROI is most effective
• Natural ability to create structures, simplify complexities as they arise and be action-oriented and results driven to drive credibility and reliability with our partners
• Excellent written and verbal communication skills in English (mandatory) and one of following languages: Spanish, German, French.
• Minimum of a Bachelor's level degree in a relevant field, such as a Life Sciences, Marketing, or Business Administration
• Minimum of 5 years' of sales experience
• Minimum 3 years' experience in indirect channels/distributor management
• Excellent computer skills to include CRM, Outlook, Powerpoint, Excel and Word
• Good in business planning skills for mutual business opportunities.
• We are flexible with your location, but we expect ability to travel frequently. Ideally you will locate in close proximity of large international airport.
 
We offer you a growing company atmosphere with an ownership mindset that allows you to make close-to-the-customer decisions and an innovative approach in seeing beyond what is possible today in medical device technology. Your contribution will make an important impact in the world where infections need to be increasingly treated and prevented with new solutions without antibiotics. Welcome to our team!
Intererested? Send your application with CV today to recruitment@bonalive.com.
The recruitment closes on 30th November 2023 at the latest;  we shall start the process with applicants when we receive the applications, and will close the recruitment when we have found our match. Please do not hesitate to ask for additional information!