Expired: Tuotantotyöntekijä
Turku, Finland

Production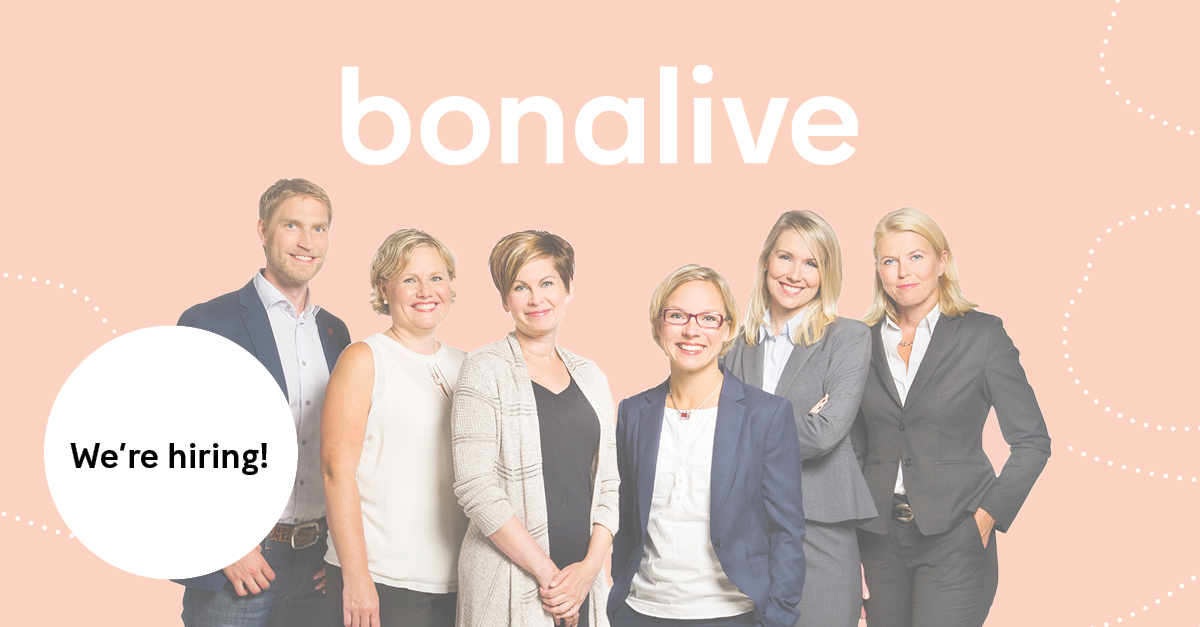 Bonalive Biomaterials on turkulainen biomateriaaleja valmistava ja kehittävä yritys. Etsimme huolellista ja motivoitunutta
Tuotantotyöntekijää
työskentelemään erilaisissa tuotannon tehtävissä.
Työ on kokopäiväistä, vakituinen työsuhde. Lisäksi etsimme lisävoimia syksylle 1-3 päivänä viikossa.
Työ vaatii tarkkuutta ja se tehdään ohjeiden mukaisesti kolmivaiheisen koulutuksen jälkeen. Työtä tehdään arkipäivisin klo 8-16. Työ tehdään suurelta osin puhdastiloissa. Työohjeet ovat englanniksi.
Jos pidät rutiineista, ja haluat tehdä merkityksellistä työtä iloisessa porukassa, saattaa tämä työ olla sinulle juuri se oikea. Kokemus tuotantotyöstä ja/tai puhdastilatyöskentelystä katsotaan eduksi. Reipas asenne ja halu oppia ja kehittyä vievät tässäkin hommassa pitkälle.
Soita ja kysy lisää tiistaina 5.7. tai torstaina 7.7. klo 12-16 tuotantopäälliköiltämme:
Mika Backman, puh. 040 776 9460

Johan Sangder, puh. 040 146 5453
Tai laita hakemus suoraan recruitment@bonalive.com viimeistään 10.7. Paikka täytetään heti, kun sopiva henkilö löytyy.
Tervetuloa meidän tiimiin!
---
Bonalive is a smart biomaterials company transforming the future of healthcare. With one of the most evidence-based technologies in the industry, we are creating a smarter future for healthcare. Bonalive is an ISO 13485:2016 certified, Class III medical device company, headquartered in Turku, Finland.