Septic non-union whitepaper
fevereiro 7, 2020

13:48
The Bonalive case catalog on septic-non unions originally released in 2017 as collaboration with BG Duisburg, is now being shared as a whitepaper. Order your free download below.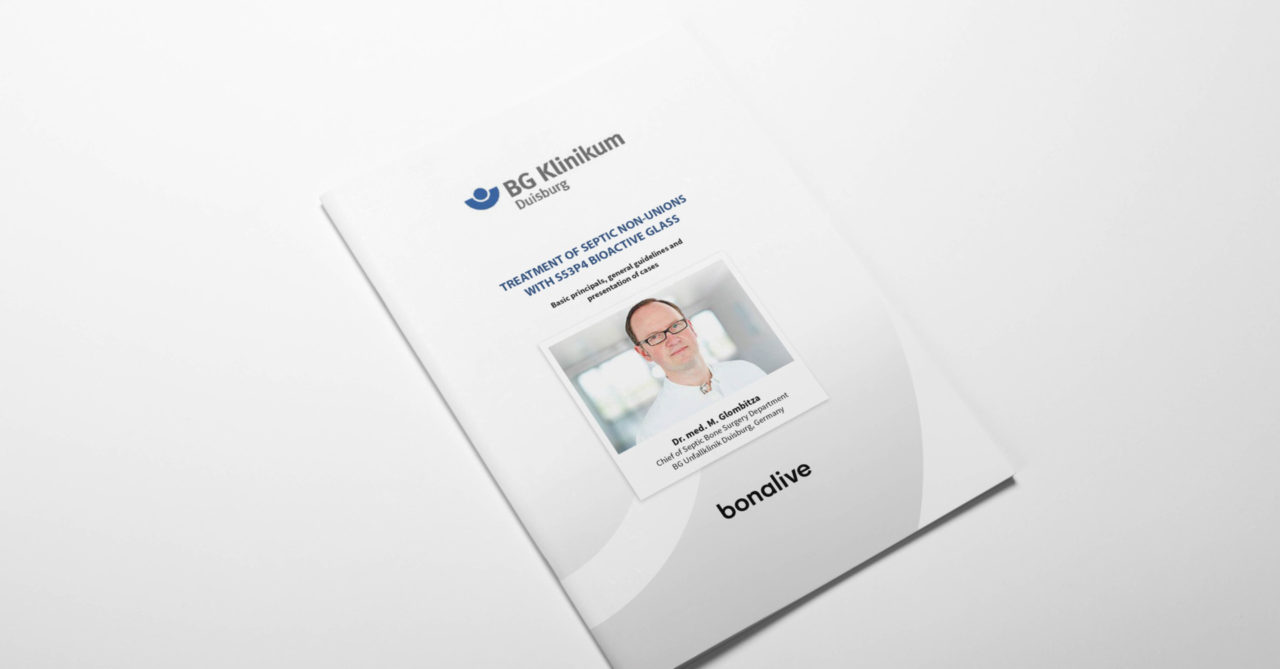 To give detailed guidance on the treatment of septic non-unions with Bonalive® granules (S53P4), we are now sharing the case catalog as a whitepaper. Fill out your contact details below to receive a free download link to the whitepaper.
The original case catalog released in 2017 was developed in collaboration with BG Duisburg (Germany) to give educational advice on how to use bioactive glass in septic non-union surgery. The updated 2020 version of the catalog includes new cases, 2 of which are describing the induced membrane technique (Masquelet technique).
Download whitepaper