Bonalive announces symposium program for EUROSPINE 2019
Juni 6, 2019

11:30
Bonalive hosts symposium at EUROSPINE for the first time. The speaker lineup includes recognized names from the international spine arena.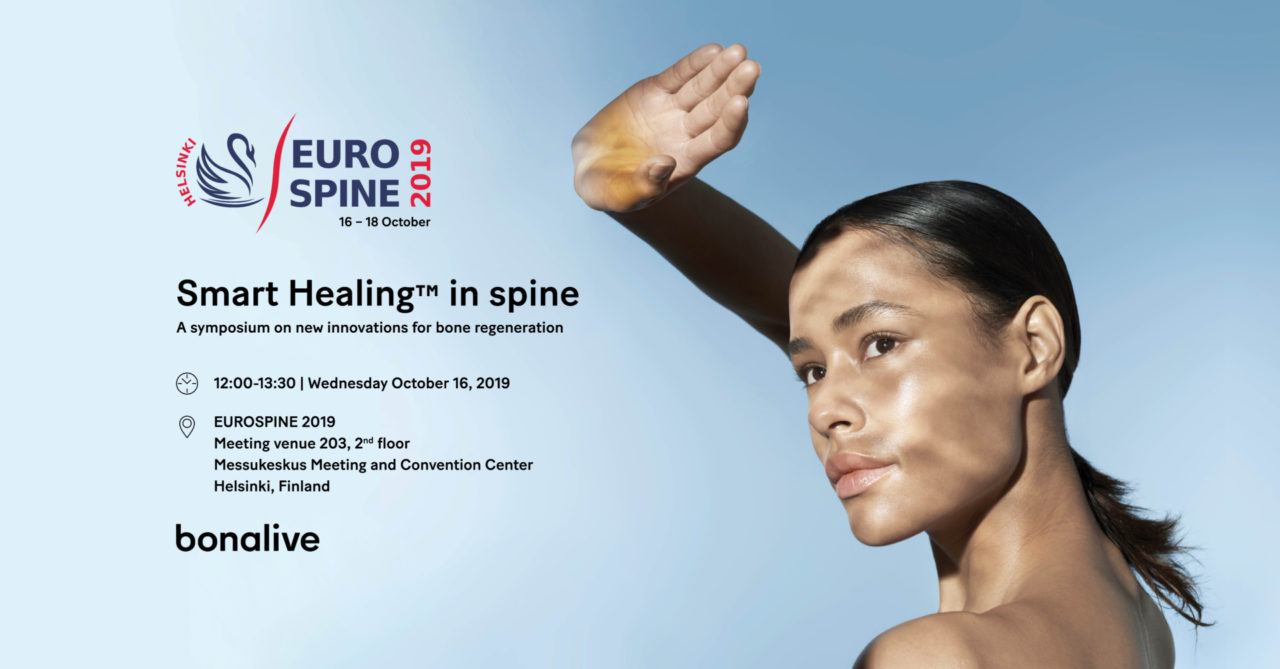 It is with great excitement that we announce the symposium program of Bonalive Biomaterials at the EUROSPINE congress in Helsinki, Finland October 2019. With the symposium we want to spread new knowledge on smart biomaterials for bone regeneration and Smart Healing™ in the spine.
Speakers
Dr. Paul Licina (Australia)
Dr. Markus Pietrek (Germany)
Dr. Tom Asklöf (Finland)
Adjunct Prof. Janek Frantzén (Finland)
Assoc. Prof. Nina Lindfors (Finland)
Program
Register now for the congress and take advantage of the early registration fees: click here.