Bonalive strengthens its bone infection expertise – Dr. Willemijn Boot joins the team
April 15, 2021

16:03
Bonalive has reinforced its position as an expert within the field of bone infection surgery with the appointment of Dr. Willemijn Boot as a Product Manager. With a PhD in infection prevention at the UMC Utrecht in the Netherlands and a post doc career at the AO Foundation's Research Institute in Davos, Dr. Boot is stepping into her new role with vast experience.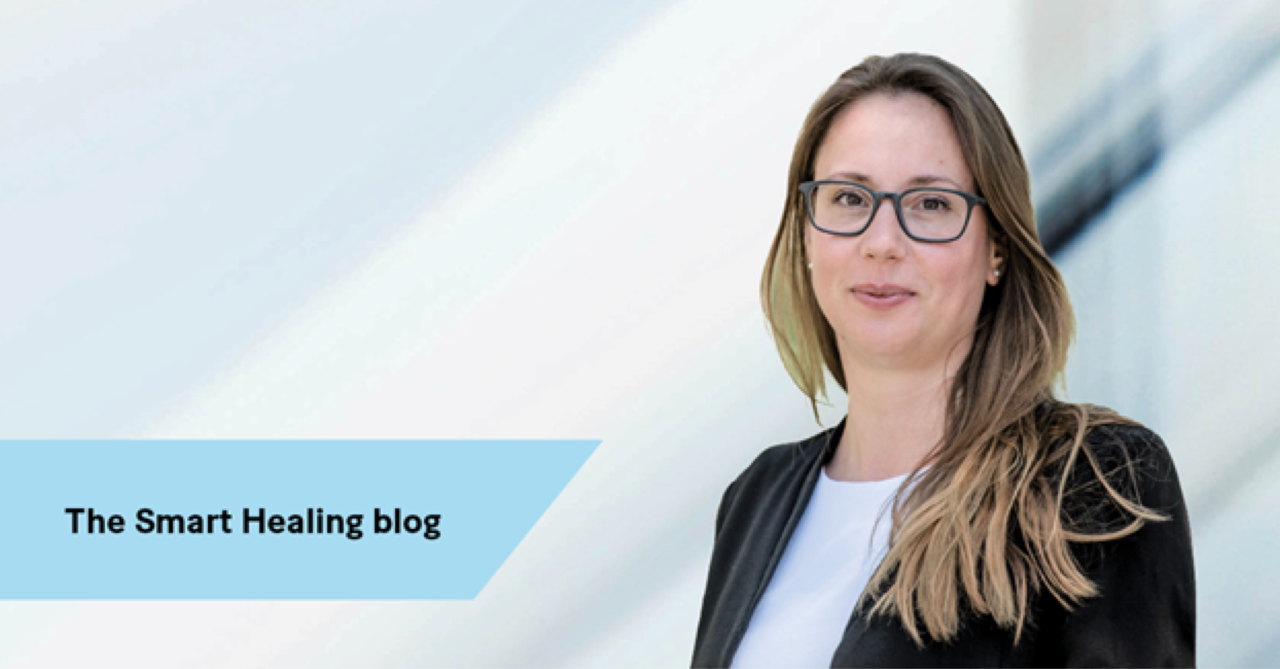 We asked Dr. Boot about the latest trends in the field of bone infection treatment and how she sees her new role moving from research to Bonalive Biomaterials.
How are bone infections surgically treated today? What are the biggest challenges?
In general, in bone infection surgery, the infected tissue needs to be removed by debridement and antibiotics are used to treat the infection. The current standard of care often includes two surgeries where debridement takes place in the first surgery; a cement spacer or beads loaded with antibiotics are implanted for local antibacterial treatment and, in addition, systemic antibiotics are often required. During a second surgery the cement is removed. Some bone infection cases can be very complex and difficult to treat so that patients undergo multiple surgeries over the course of several years. This is a huge burden for the patient, challenging for the team overseeing the treatment, and expensive for the healthcare system.
In your opinion, what will the greatest developments be in the next 5 years within the field of bone infections?
Current bone infection treatments are often effective, however, there are still things left to do. One of the problems we will face in the future is antimicrobial resistance in antibiotics (AMR).1  When the efficacy of antibiotics is reduced, there is a need for new solutions, like bioactive glass, that are not dependent on antibiotics to treat infections. Furthermore, as life expectancy goes up, more people will have an implant (e.g. hip or knee) and the number of infections will increase as well, unless we can find a better solution to prevent infections. Current prophylactic methods that are used in clinical practice mainly involve local antibiotics, which is controversial because they might induce AMR and cause a difficult-to-treat infection. An antibiotic-free method would be a good solution for infection prevention.
Why is it that the field of bone infections has caught your interest?
When I started working as a PhD student, I had to learn everything about this topic. At that time, I became enthusiastic about bone infections, and the potential to help improve clinical healthcare fascinated me.
In Davos at the AO Foundation, I worked with clinically relevant large animal models for bone infections. Here I learned the challenges of eradicating bacteria in such difficult circumstances, including resistant strains. With a multidisciplinary team we worked on optimizing clinical treatment of bone infections with a novel approach involving a 1-stage treatment. Improving treatment principles by decreasing the number of surgeries is a great benefit for patients.2
I am fascinated by these new approaches as we work to transform innovation into routine practice.
Interestingly, the 1-stage principle also concerns S53P4 bioactive glass – Bonalive® granules has been proven to be an effective solution for the use in a 1-stage treatment of chronic osteomyelitis.3
How will you be able to use this experience now that you are joining Bonalive?
I believe that bioactive glass has an immense potential in improving healthcare for many patients. With my background in research, I find it important to base my opinions and ideas on facts. The efficacy of S53P4 bioactive glass as a solution for various indications has been shown in clinical trials that are published in peer-reviewed articles. Therefore, Bonalive is the right place for me to continue my path.
Glass sounds like an unusual material to treat bone infections with, doesn't it?
Perhaps, but the strength of bioactive glass is that it supports the regeneration of bone tissue while the glass is being biodegraded. This means that the patient doesn't need to be burdened with a second surgery to remove the material. At the same time, it creates an environment that is unfavorable for bacteria. The combination of the bacterial growth inhibiting effect and the osteostimulative* properties make it particularly suitable as a bone defect filler in the treatment of osteomyelitis.
What are your personal goals within Bonalive?
I will be responsible for overseeing the bone infection indication area at Bonalive. My goal is to raise awareness and to bring new products to market to help solve clinical needs. To do this, I want to work closely with surgeons, to educate and listen to needs and try help create better solutions in the future.
---
Connect with us
– Dr. Willemijn Boot will be happy to discuss your bone infection surgery questions
– Contact us at contact@bonalive.com
Read more about bone infection surgery
Bonalive® in bone infection surgery
External source: Pro Implant Foundation: pro-implant.org
External source: EBJIS ebjis.org/
References
1) Antimicrobial Resistance Report
2) Boot et al. (2021) "A Hyaluronic Acid Hydrogel Loaded with Gentamicin and Vancomycin Successfully Eradicates Chronic Methicillin-Resistant Staphylococcus aureus Orthopedic Infection in a Sheep Model"
3) Lindfors et al. (2017) "Antibacterial Bioactive Glass, S53P4, for Chronic Bone Infections – A Multinational Study"
*Bonalive® granules is non-osteoinductive