Bonalive® granules is a unique bone regeneration technology that naturally inhibits bacterial growth and stimulates bone formation.
The granules are a bone cavity filler intended for the resolution of bone infections, and for use in orthopedic, trauma, spine and mastoid surgery.
Bonalive® granules naturally inhibit bacterial growth of up to 50 clinically relevant bacteria strains, providing surgeons with a 1-stage osteostimulative* technology for bone infection treatment. Available in different sizes, the granules are designed to meet the needs of various surgical procedures.
Based on S53P4 bioactive glass, Bonalive® granules consist solely of elements naturally found in the human body. The granules naturally inhibit bacterial growth in both gram positive and gram negative bacteria, as well as Methicillin resistant bacteria, e.g. MRSA or MRSE.**
By supporting and facilitating the reconstruction of anatomical structures in the human body, the S53P4 bioactive glass gradually resorbs over time and is replaced by bone. This process can be post-operatively followed due to the granules' radio-dense quality.
Indications
Bone cavity filling
Bone cavity filling in the treatment of chronic osteomyelitis
Mastoid cavity obliteration
*non-osteoinductive
** Leppäranta et al. 2008; Munukka et al. 2008; Drago et al. 2013; Drago et al. 2014; Coraça-Huber et al. 2014.
Medical education
Contraindications
Bonalive® granules should not be applied:
In acute infected tissues including an acute exacerbation of chronic osteomyelitis.
To replace structures that are subject to strong mechanical stress.
In patients with acute traumatic injuries with open external wounds close to the defect, which are likely to become infected
In patients that have received or are to receive chemo-therapy or radiation therapy at or near the implant site
In patients with known allergy to bioactive glass
Possible complications
Similar to other bone grafting procedures, complications may include inadequate bone formation and/or recurrent infections in relation to chronic osteomyelitis. General complications that may arise from anesthesia and/or surgery include e.g. tenderness, redness, edema, seroma and hematoma, swelling and fluid collection in the operation area.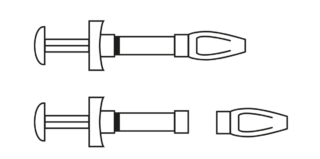 Unit size | Granule size
2.5 cc | 0.5-0.8 mm
Ref. 13120
5 cc | 0.5-0.8 mm
Ref. 13130
5 cc | 1.0-2.0 mm
Ref. 13330
10 cc | 1.0-2.0 mm
Ref. 13340
Composition
53% SiO2
23% Na2O
20% CaO
4% P2O5
Specifications
CE marked
Class III medical device
Sterilized
Available in different granule and unit sizes