Bonalive® putty MIS is a smart bone regeneration technology, providing stable positioning and controlled access in minimally invasive surgery.
The putty MIS offers healthcare professionals an easy and safe solution for filling the hardest-to-reach bone voids or gaps.
Delivered as a pre-filled cartridge, together with a dispenser delivery system, Bonalive® putty MIS is a sterile and ready-to-use paste. It requires no mixing, moistening or other preparation.
Easy to dispense and reaching a depth of up to 16 cm, the device provides controlled access, delivery and application for healthcare professionals. The exchangeable, pre-filled cartridges are only 8 mm thick in diameter and are used together with the dispenser.
Intended use
Filling, reconstruction and regeneration of bone defects
Indications for use
Bony voids and gaps
Contraindications
Bonalive® putty MIS should not be applied:
In acutely or chronically infected tissues
To replace structures that are subject to mechanical stress without proper stabilization
In patients with acute traumatic injuries with open external wounds close to the defect, which are likely to become infected
In patients that have received or are to receive chemotherapy or radiation therapy at or near the implant site
In patients with known allergy to bioactive glass, PEG and/or glycerol
Possible complications
Complications may include normal post-surgical related symptoms such as tenderness, redness, edema, seroma and hematoma, swelling and fluid collection in the operation area.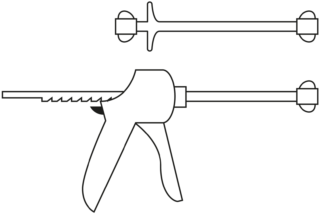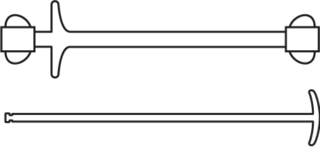 Unit size
Bonalive® putty MIS
1 x 5 cc prefilled cartridge with dispender | Ref. 18100
1 x 5 cc prefilled cartridge | Ref. 18131
Bonalive® putty MIS 2 cc
1 x 2 cc prefilled cartridge with pusher | Ref. 18121
10 x 2 cc prefilled cartridge with pusher | Ref. 18123
Composition
53% SiO2
23% Na2O
20% CaO
4% P2O5
Polyethylene glycols (PEGs) and glycerol
Specifications
CE marked
Class III medical device
Sterilized