Septic non-union whitepaper
May 20, 2021

11:28
The Bonalive case catalogue on septic non-unions, originally released in 2017 as collaboration with BG Duisburg, is now being shared as a whitepaper. Access the whitepaper with case descriptions, surgical technique and more.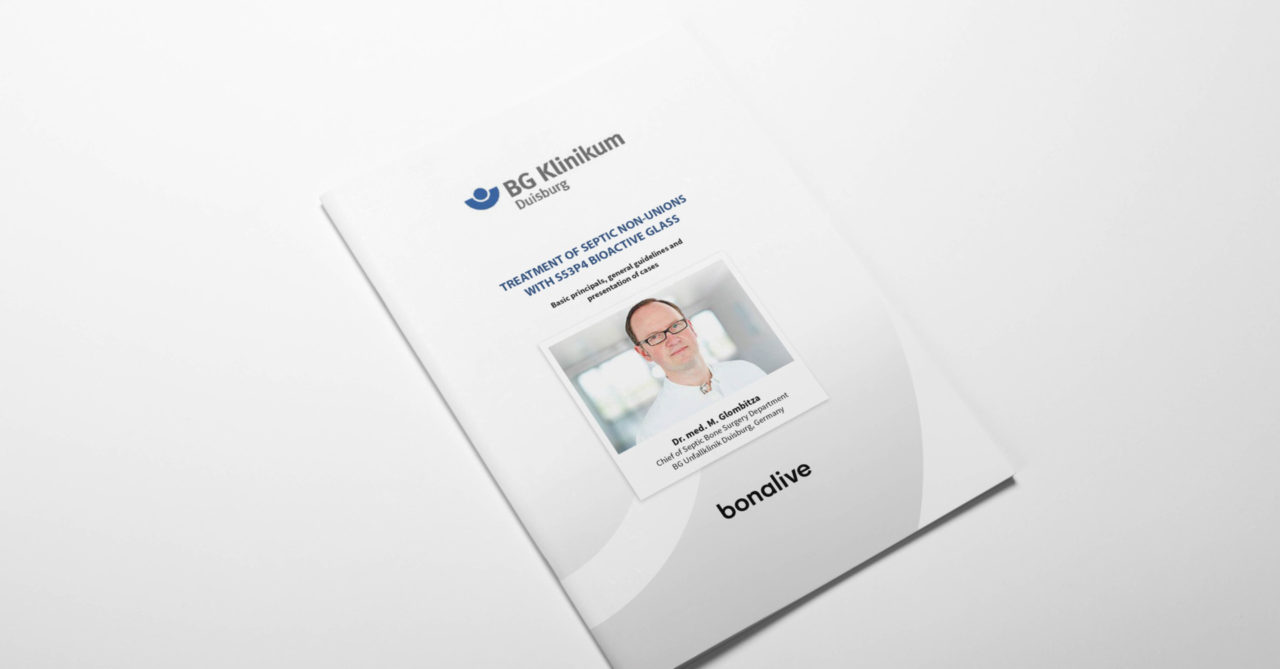 The whitepaper contains educational advice on how to use S53P4 bioactive glass in septic non-union surgery. The updated 2020 version includes 13 septic non-union cases:
radius (case 1)
humerus (case 2)
proximal tibia (case 3)
diaphyseal tibia (case 4-6)
distal tibia (case 7-11)
distal tibia (Masquelet technique, case 12-13)
Sign up to Smart Healing Center to access the whitepaper:
Smart Healing Center is a complete platform, from surgeon to surgeon, facilitated by Bonalive Biomaterials. The platform provides healthcare professionals with patient cases, publications, and peer support in the use of S53P4 bioactive glass.