Bonalive is EBJIS 2018 Gold Sponsor
March 28, 2018

09:50
The 37th Meeting of the European Bone and Joint Infecion Society
Date: September 6-8, 2018
Place: Helsinki, Finland
Theme: bone and joint infections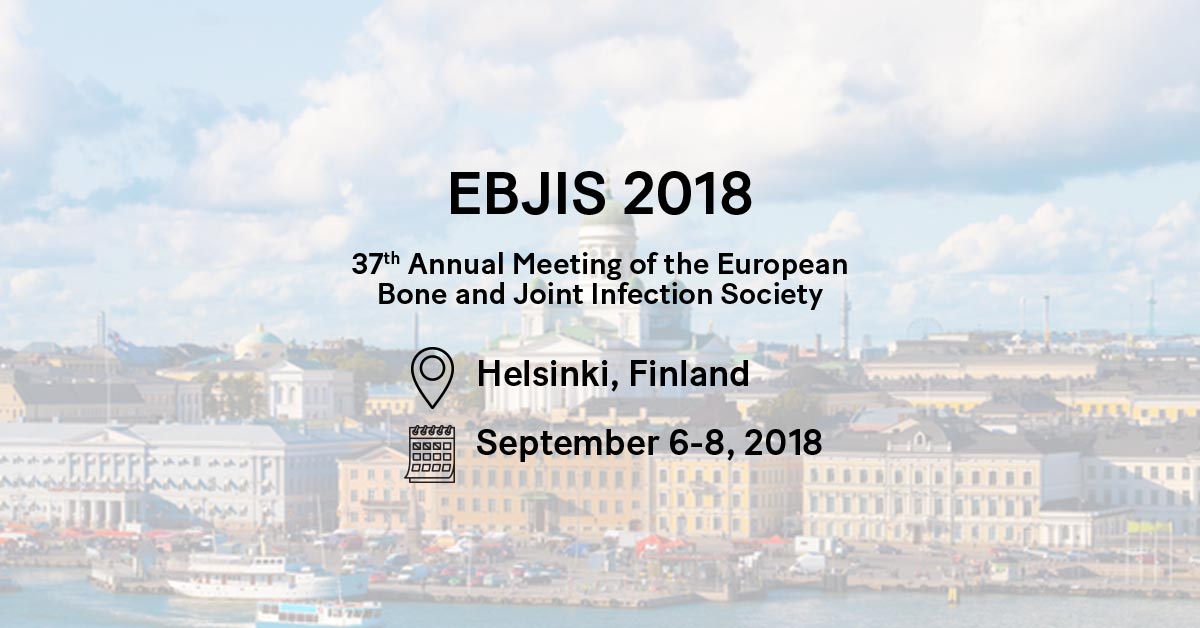 We are thrilled to welcome you to the 37th annual meeting of the EBJIS hosted in the capital of Finland, home country of BonAlive. BonAlive will be the Gold Sponsor of the meeting and we hope to see you at the BonAlive lunch symposium on Friday September 7.
We are proud to continue our tradition of support for the congress. Since the foundation of BonAlive Biomaterials in 2009, we have attended the EBJIS meeting for 8 consecutive years. In four of these we have been one of the main sponsors. EBJIS is the most relevant meeting in Europe for infection-related orthopedics and traumatology.
We look forward to your attendance and welcome you to Finland!