Cost-effective bone infection surgery – Bonalive® granules
February 8, 2022

08:26
Bone infections are characterized by progressive infection resulting in the destruction of bone. Patients who undergo surgery for septic bone may be hospitalized for long periods of time, often developing a resistance to antibiotics. Read more about cost-effective bone infection surgery using S53P4 bioactive glass in a one-stage procedure.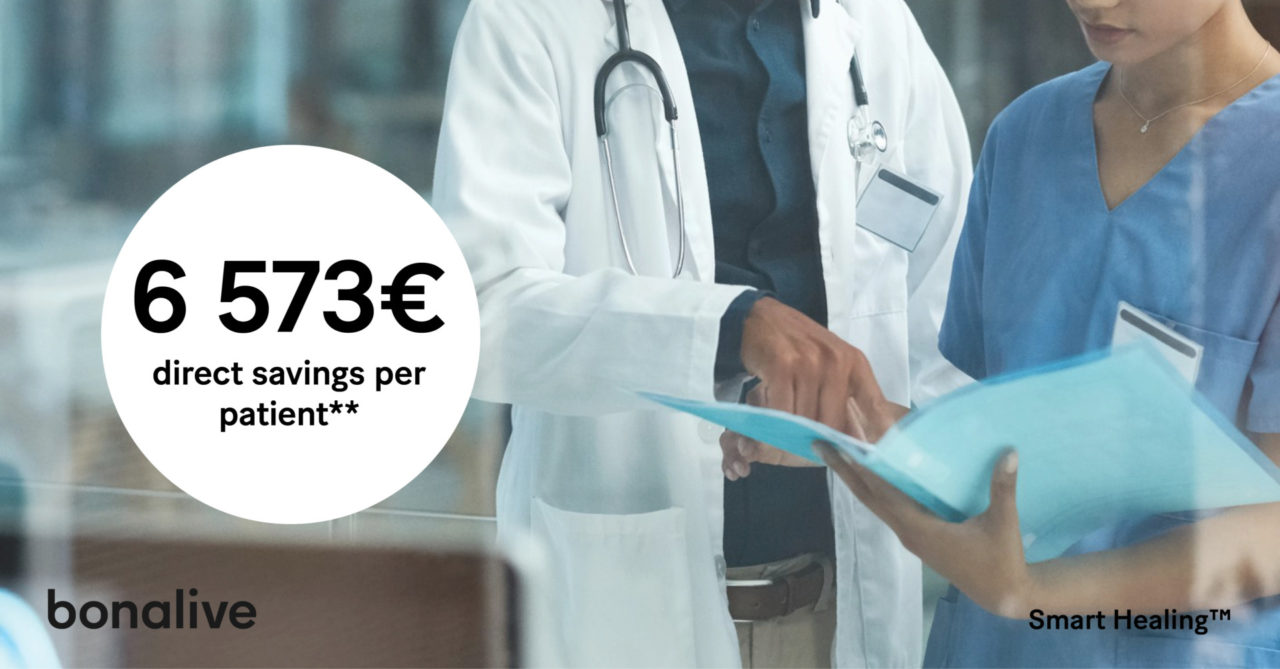 Bonalive advances the world's transition to sustainable solutions for infection treatment and bone regeneration. In patients with chronic osteomyelitis, where the cavitary defect allows sufficient debridement of the necrotic tissue, S53P4 bioactive glass (Bonalive® granules) can be used in a one-stage procedure. While naturally inhibiting bacterial growth, the granules heal the bone cavity by stimulating bone formation.
Cost-effective bone infection surgery
A single-center retrospective comparative study and economic evaluation was performed at the Maastricht University Medical Centre (MUMC+)1, a university medical centre in the South of the Netherlands. All 50 patients included had chronic osteomyelitis, and the study was split into a 1-stage Bonalive® granules group and a 2-stage control group. See treatment and control group comparisons in the pdf document below.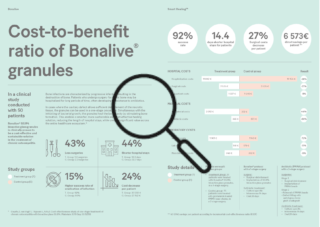 "One-stage is the way to use this biomaterial"
Using Bonalive® granules in a 1-stage procedure enables smarter, more sustainable and cost-effective bone infection surgery, reducing the length of hospital stays, while creating significant value across the entire healthcare ecosystem. Dr. Geurts talks about the results from the study in a webinar: "One-stage is the way to use this biomaterial".
Watch the full webinar in the Smart Healing Center (for healthcare professionals only).
Read more
1Geurts J, van Vugt T, Thijssen E, Arts J. Cost-effectiveness study of one-stage treatment of chronic osteomyelitis with bioactive glass S53P4. Materials 2019 Sep 30;12(19).
S53P4 bioactive glass in healthcare – International Year of Glass