Bioactive glass in spine surgery
June 30, 2021

10:37
This quarter we highlight solutions for spine surgery as the Bonalive theme of the quarter. Below you will find three publication overviews, showing results of using Bonalive® bioactive glass in spine surgery.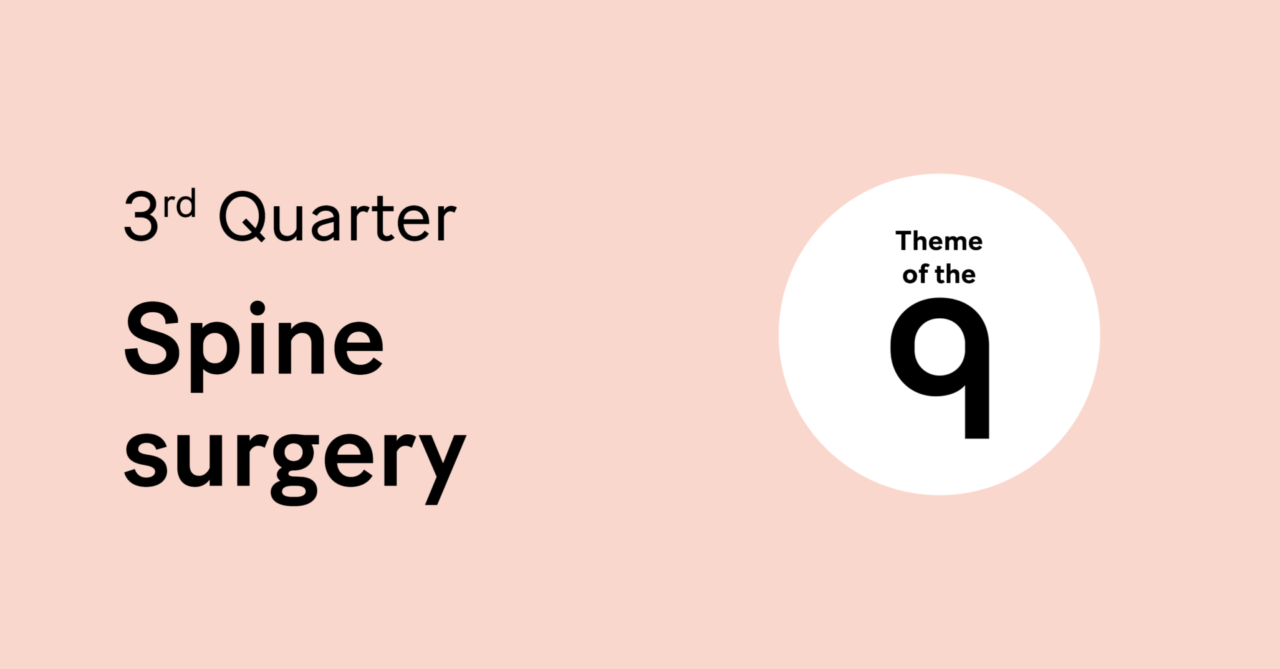 The effect of bioactive glasses on spinal fusion: a cross-disciplinary systematic review and meta-analysis of the preclinical and clinical data, by Cottrill et al (2020):
This article presents the first systematic review and meta-analysis of the existing preclinical and clinical literature on the effect of bioactive glasses on spinal fusion. Twelve preclinical studies (267 animals) and 12 clinical studies (396 patients) evaluating a total of twelve unique bioactive glass formulations were included.
The review concludes that, mixed with local autograft, bioactive glasses yield similar rates of spinal fusion compared to autograft alone, suggesting that bioactive glasses offer significant clinical value when used as an autograft extender – without altering the risk of deep wound infection. However, when used in isolation, bioactive glasses yield inferior fusion rates relative to autograft alone.
Novel bioactive glass putty (S53P4) as bone graft expander in minimally invasive lumbosacral interbody fusion, by Saarenpää, Hirvonen, Rinne & Frantzén (2018):
The study aimed to evaluate the clinically achieved interbody fusion rate in minimally invasive transforaminal lumbar interbody fusion  operations, when using S53P4 bioactive glass putty (Bonalive® putty) as bone graft expander together with local autologous bone. A second purpose was to assess radiologically the subsidence of intervertebral cage into vertebral endplates.
The study concludes that Bonalive® putty as bone graft expander provides at least as good interbody fusion results as the presently used bone graft expanders and enhancers with no observed subsidence or postoperative infections.
The use of bioactive glass as a posterolateral graft in patients with infected spondylodesis, by van de Voorde et al (2019):
In this case series, the aim was to provide an initial insight into the use of S53P4 bioactive glass (Bonalive® granules), used in a combined setting, in patients with infected spondylodesis material. In all four cases, there were no signs of persisting infection and it was confirmed that the use of bioactive glass also maintains the spinal fusion.
You will find our complete publication database in the Smart Healing Center (for healthcare professionals only),

register here

.